Facebook – Analog Research Lab
The Analog Lab is a center for creative exploration, primarily functioning as a print shop and design studio for Facebook's internal messaging through poster installations and events across offices worldwide. I worked on a small team to concept and create assets for projects ranging from poster series to creative workshops for employees and visitors.
Global Office Locations
Art Direction – Scott Boms
These posters highlight local landmarks and culture that make each city unique and, displayed together, represent the global community shared among employees often working and traveling internationally.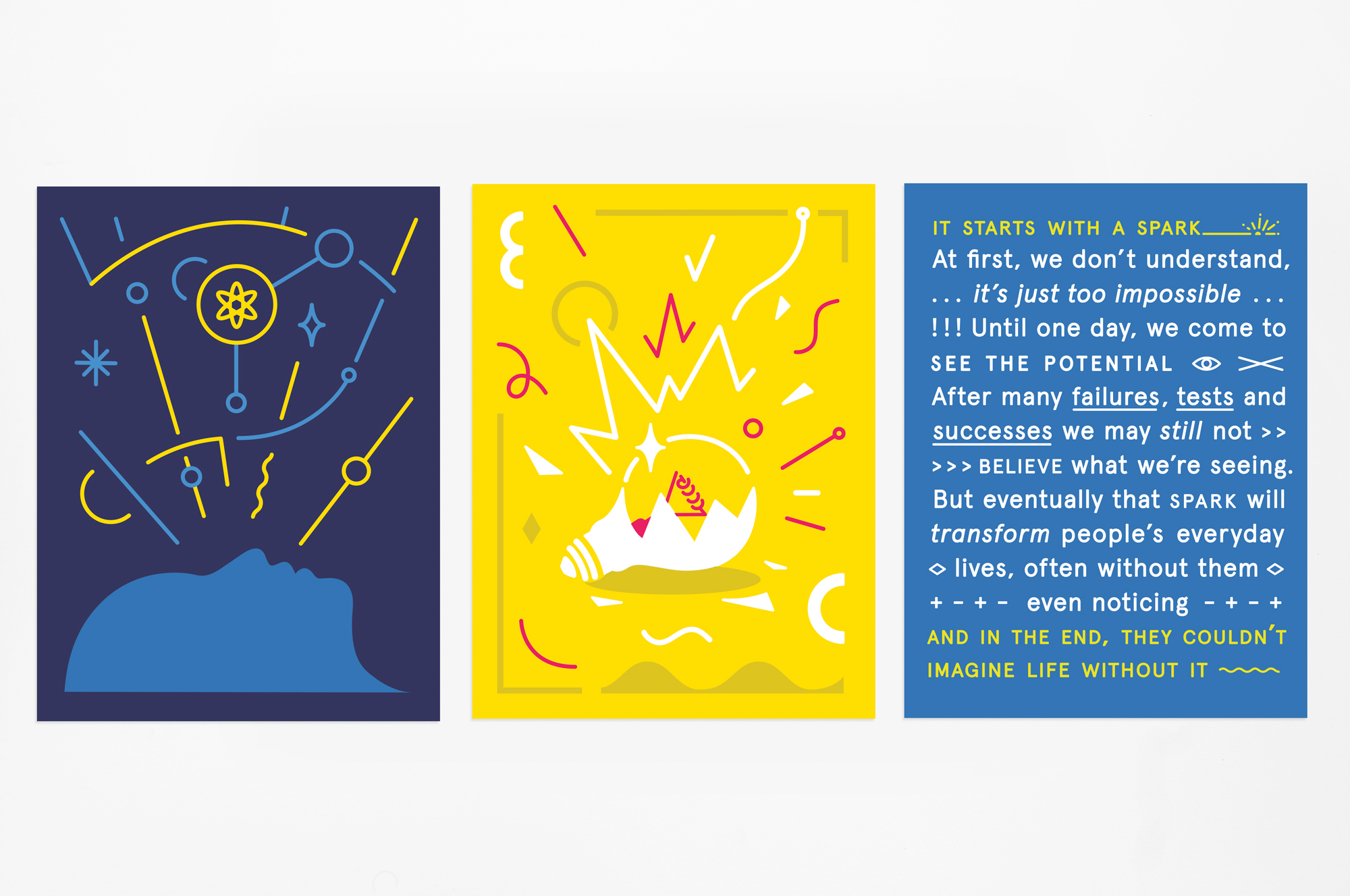 Innovation Series
Art Direction – Scott Boms

Explorations on the theme of innovation. The brief was to challenge viewers to change their perspective, embrace failure and question the role of technology in our culture. After the designs were approved, I worked on screen printing editions to install in offices worldwide.
San Francisco film set



Art Direction – Studio B and Scott Boms

Designed and fabricated wrap around film set with local landmarks for the Facebook Live studio at Menlo Park. Painted by New Bohemia Signs