Editorial

Washington CityPaper
Art Direction – Jandos Rothstein

'State of the Arts' is the annual summer art and entertainment guide for Washington DC that offers reviews and event listings of everything from music, museums and galleries, to film, comedy and books. I chose to feature one of the best known events, the summer jazz concerts in the garden at the National Gallery of Art.
New York Times


Art Direction – Matt Dorfman

An Op-Ed against controversial gun laws that protect anyone who has harmed or killed another in a public place by claiming self defense. The writer belives these laws will only lead to an escalation of unjustified shootings of innocent people. After many quick rounds, we landed on this concept of spent bullet shells burying the victim's side of the story.
Bulletin Magazine


Art Direction – Karen Warren

How can speech language therapists better help their patients suffering from Cerebral Palsy? This article examined recent research about learning programs that benefit speech language paitents with CP - paitents who often have motor control and articulation issues. We decided this abstracted collage worked well as a representation of a child's experience working through these learning programs and finding those that worked.
Johns Hopkins
Health Review
Art Direction – Pam Li

This was comissioned for a short article in the New Findings in Health section of the Johns Hopkins Health Review. The article looked at a new study from the JH Bloomberg School of Public Health that shows when one spouse regularly exercises, their partner will likely follow suit.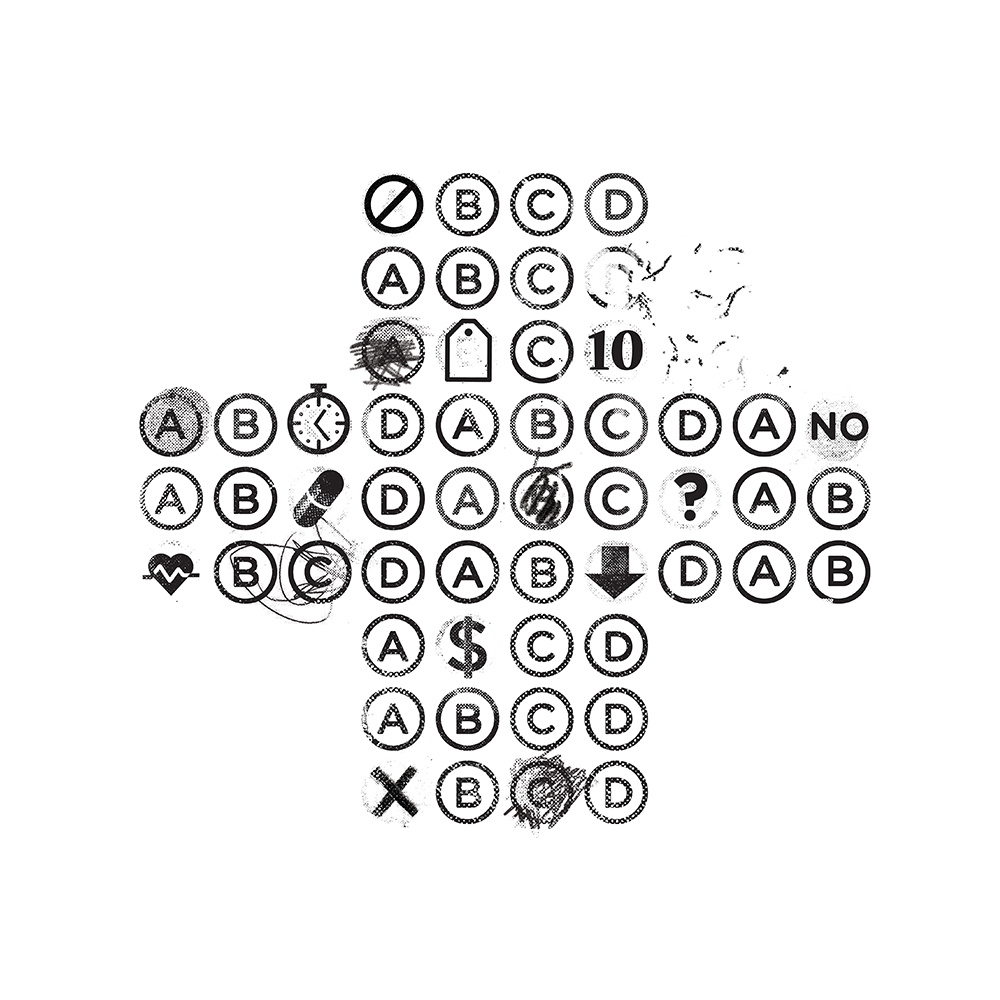 Misc. Editorial
1. Resilience of Canadian Economy
2. eCommerce for Creatives
3. Cyber Security
4. Online Health Diagnosis
5. Doctors Re-Certification Exams
6. Family Fights over Wills
7. Medicare Mis-Steps
8. Trash to Energy